"Snail" is the 18th episode in Season 2 in Angry Kid.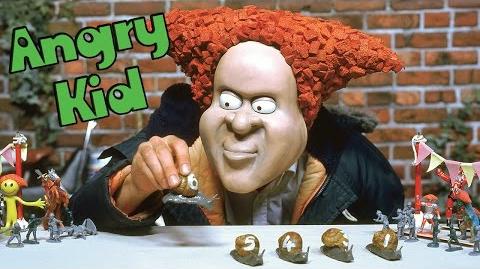 Angry Kid sets up snail shells for a snail race, but crushes the shells with a cricket bat. Then, Speccy walks by and Angry Kid hits him with the bat. Dad sees this, and starts yelling at Angry Kid.
At the end, Angry Kid is forced to scrub the dirty window, while Speccy sets up the snail race with the snail shells.